While on vacation I got around to ordering a few (ok a dozen, shhh!) polishes from my wish list. I mean what else are you supposed to do in the car other then shop on your iPhone?!
One indie polish brand I've been wanting to try is
Aurora Lacquers
. This artisan polish is made in Hagerstown Maryland only an hour from where I live in Virginia - so it's "local" for me! #shoplocal
Recently
Aurora Lacquers
re-released a batch of polishes from their Mermaid Collection. While I would love to have them all, I had to decide to start with one.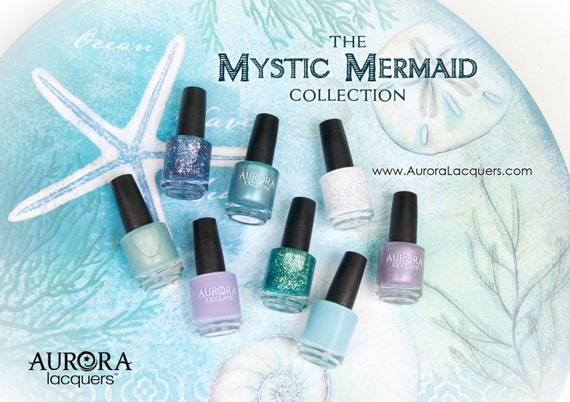 I chose Sailor eyes, which is described as a teal-blue linear holo with shimmery purple flecks.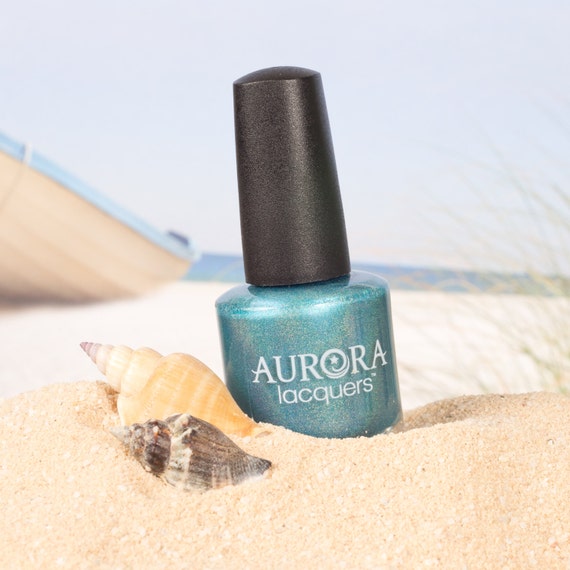 It has a beautiful gold shimmer holo effect to the polish and in my opinion there is a hint of pink in the holo from the purple glitter flects in the polish. In bright sunlight the teal really comes through and in low light it's a shimmery blue-green (a tad more on the green).
I decided to play around and stamp Champagne (Models Own) on my one hand and left the other untouched.
(direct sunlight) w/ stamped design in Models Own Champagne.
The formula was smooth and easy to work with. Covered perfectly in two thin coats and leveled out nicely. It's really a gorgeous polish and I think the shade will still be a good jewel tone for the fall. Polishes priced at $12.00 (15ml) and they are 5 Free!
I think I am going to need another of these fabulous polishes! I highly recommend giving this brand a try! Let me know what colors you may want to see me swatch and review next! Siren's Aura is next on my wish list (below).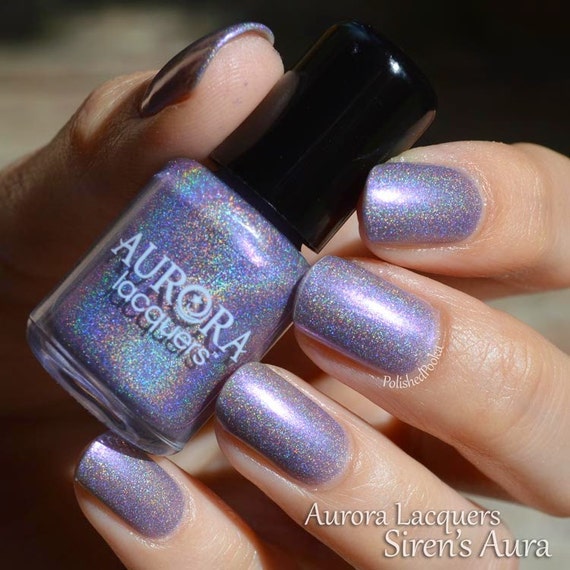 Available from
Aurora Lacquers
and don't forget to
follow them on Facebook
for deals and sales!
5-Free base: NO camphor, toluene, formaldehyde, dibutyl phthalate (DBP) or formaldehyde resins.